You are invited to become a part of our growing fellowship here at Hollywood Blvd Baptist Church. If you are a resident in this area or a newcomer to our city, please take the time to join us for worship.
Visitors are the key to a growing church and our doors are open to you and your family. There is a sense of love and genuine concern for the lost, and compassion for the Christian who has grown "weak in the battle." We want to be a hospital for the hurting and a refuge for those going through the storm.
Hollywood Blvd Baptist Church is a caring church! Every Sunday, the truths of the Bible are taught to all ages. It is only the Bible that will give lasting hope in an ever-changing world. Provide your family the biblical foundation to build personal and family values with us at HBBC. Come.. let us minister to your family!
Pastor Willie Pace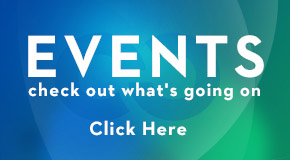 Service Times
Sunday Morning @ 10:30 Sunday Evening @ 6:00
UPDATE: SUNDAY & WEDNESDAY NIGHT SERVICES ARE CANCELED UNTIL APRIL 1! KEEP CHECKING BACK FOR ANY MORE CHANGES!

HBBC family, we are very aware and up to date with the precautions and measures we should take to be a clean, healthy, and safe campus in light of the coronavirus. We care deeply about our guests and our church family. We love you all and we are all in this together as we show the world the difference in wisdom and fear. No member or attender of HBBC has been diagnosed with the Coronavirus, and our prayers are with those who have. Our plan is to gather every Sunday and Wednesday (per our schedule), unless there are extraordinary circumstances. Here are a couple of simple notes about the Coronavirus in regard to what we are doing and what we are asking of you:
What Can You Do?
Stay home if you are sick. Watch HBBC live-stream.
If you have been exposed to anyone with the coronavirus, the flu, or any other contagious condition please stay home for 14 days (per the CDC).
What Are We Doing?
We are sanitizing highly touched surfaces before and after every service such as doors, handles, tables, water fountains, check-in stations, and sinks. This includes a heavy focus on kids' ministry areas.
Our staff and volunteer teams will wash their hands frequently and will stay home if they are sick.
We will be providing additional hand sanitizer around campus for everyone to use.
There will be limitations as to greeting and fellowship time.
Wednesday Fellowship Dinners will continue with the highest of food safety. All servers will use gloves and all tables will be disinfected regularly.
What Is Our Spiritual Responsibility?
We need to remember that followers of Jesus do not need to live in fear. He has power over all things, and we are eternally secure.
Our calling is to love our neighbor, whether they are sick or healthy.
Pray for God's mercy and wisdom for US and global leaders as they deal with the crisis.
Pray daily for our church and our leaders. Make yourself available to volunteer as needed, helping with disinfection etc. . .