You are invited to become a part of our growing fellowship here at Hollywood Blvd Baptist Church. If you are a resident in this area or a newcomer to our city, please take the time to join us for worship.
Visitors are the key to a growing church and our doors are open to you and your family. There is a sense of love and genuine concern for the lost, and compassion for the Christian who has grown "weak in the battle." We want to be a hospital for the hurting and a refuge for those going through the storm.
Hollywood Blvd Baptist Church is a caring church! Every Sunday, the truths of the Bible are taught to all ages. It is only the Bible that will give lasting hope in an ever-changing world. Provide your family the biblical foundation to build personal and family values with us at HBBC. Come.. let us minister to your family!
Pastor Willie Pace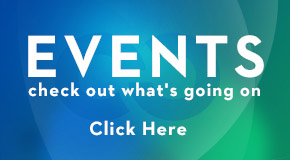 Service Times
Sunday Morning @ 10:30 Sunday Evening @ 6:00

Current Phase
Sunday Mornings ~
On Campus & Live Stream Morning Service Only
Wednesday Evenings ~
Small Groups & Children's Choir
• Please do not come if you have been sick (fever, coughing, runny nose, upset stomach, etc) or been in contact with someone who has been sick.
• Please social distance as much as possible.
• If you cough or sneeze, do so in the sleeve.
• If you have a mask and want to wear it, please do so.
• After the services, exit the building and do any fellowshipping in the parking lot.
• Please refrain from hugging, shaking hands, or any physical contact before, during service, or afterwards.
• Gloves and hand sanitizer will be available at the entrances and Welcome Station.
• There will be no fellowship time or offering plates passed during the service. Offering plates will be stationed in the back of the auditorium. Of course, PayPal is always available via the church website www.hbbcfl.org/donation if you would like to continue giving that way.
We are so excited to resume Zoo Zone and Children's Choir! Please know that each of these procedures is to keep your child and our volunteers as safe and healthy as possible. We deeply appreciate everyone's cooperation and understanding!
Health Screenings:
Each volunteer and child will have their temperature checked before being admitted into the building.
No one registering a temp of 100.4 will be permitted into the facility.
Check In Procedures:
Adults and teens will no longer be permitted entrance into the Children's Building (Scheduled volunteer workers are the exception).
A scheduled volunteer worker will be at the first glass door to check temperatures and give guardians their pager.

Each volunteer and child will be required to wash hands after temp check before entering the main room.
Pick Up Procedures:
Picking up your child will be identical to Drop Off/Check In Procedures.
A scheduled volunteer worker will be at the first glass door to collect your pager and bring your child to you.
In the event you need to pick up your child early, please ring the doorbell; we will collect your pager and bring your child to you as you wait outside the glass door.