Our Mission
The mission of Hollywood Blvd Baptist Church is to love God, love people, and love the world on the journey to life change. The vision of our church is to glorify our God and Savior, Jesus Christ, to make true disciples throughout all the nations by means of missionary activity and support, to minister the ordinances, to edify believers, and to do all that is sovereignly possible and biblically permissible to magnify the name of Jesus.
Willie & Rita Pace
Senior Pastor
Pastor Willie Pace & Mrs. Rita have faithfully served at HBBC for 37 years. Preacher brings heart-felt messages each service and continues to guide HBBC with wisdom through ceaseless prayer. He and Mrs. Rita have a desire to see every person they meet not only have a personal relationship with Jesus Christ but also continually grow closer to Him in that relationship. Mrs. Rita is the office manager for the church and director of the adult choir and children's choir. Preacher & Mrs. Rita have been married for 52 years and have 2 children: Christol and Matt, 4 grandchildren: Gabrielle, Nate, Abby, and Khloe, and 1 great grandchild, Addison.
Jonny Glover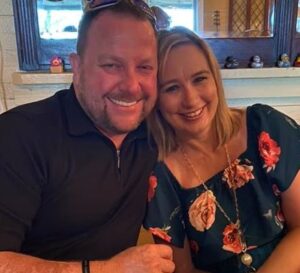 Worship Leader & Youth Pastor
Jonny has served as our Worship Pastor for 11 years and our Youth Pastor for the past 13 years. Jonny is passionate about serving the Lord, ministering to and loving people. God is greatly using him to share His Word through music and to counsel our youth in Biblical truths. He has been married to his wife Stephanie for 31 years, and they have 2 children: Rebekah and Sterling, and 2 grandchildren: Jack and Ellie
Kathryn Pace
Church Secretary
As our Church Secretary for the past 12 years, Kathryn Pace handles everything from answering phones to designing and maintaining the church's website to organizing the nursery and usher schedules to computer maintenance and numerous other office duties. Her to-do list is often seemingly endless, but she always completes each task with professionalism and the highest quality work. She and her husband assist Mrs. Rita with the Children's Choir and is also our Church Pianist. She has been married to the pastor's son, Matt, for 12 years and they have a daughter, Khloe.